Agro chemicals and fertilisers

Date Published: February 10, 2021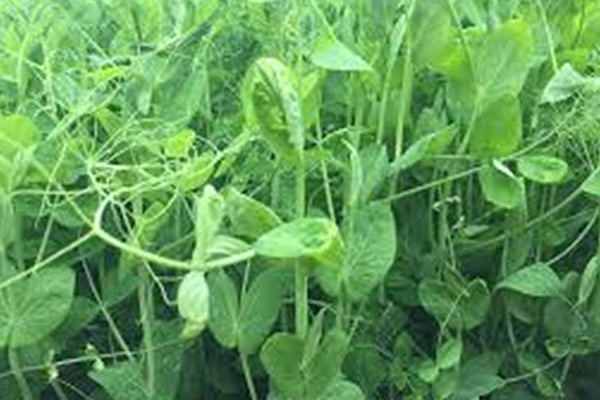 Overview:
An agrochemical or agrichemical, a contraction of agricultural chemical, is a chemical product used in agriculture. In most cases, agrichemical refers to pesticides including insecticides, herbicides, fungicides and nematicides. It may also include synthetic fertilizers, hormones and other chemical growth agents, and concentrated stores of raw animal manure. Agriculture and its allied sectors continue to remain central to the Indian economy, contributing nearly 17% to our GDP in 2019–20. More important, it is a source of livelihood for more than 50% of the country's population. As a result, a sector like agrochemicals, is on a far stronger wicket than many others in the economy, driven by major government actions and interventions. The Indian agrochemical market is worth Rs.38,000 crore divided almost equally, between India's domestic consumption at Rs.20,000 crore and exports accounting for Rs.18,000 crore. Despite the challenges of this lockdown, the agrochemical industry will continue to expand in the coming year with an expected growth in agricultural output. India expects a record 298.3 million tonnes of food grain production in 2020, of which 149.92 million tonnes in the kharif (summer) season and 148.4 million tonnes during the rabi(winter) season, representing a 2% projected growth compared to the previous year.
The Indian food industry is poised for huge growth, increasing its contribution to world food trade every year due to its immense potential for value addition, particularly within the food processing industry. Indian food and grocery market is the world's sixth largest, with retail contributing 70 per cent of the sales. The Indian food processing industry accounts for 32 per cent of the country's total food market, one of the largest industries in India and is ranked fifth in terms of production, consumption, export and expected growth.
The government also expects an increase in production of non-food grain crops such as oilseed. Besides, data from the Department of Fertilizers shows a surge in all-India nutrient sales at 20.56 lakh tonnes (2.06 million tonnes) in April 2020, as against 14.17 lakh tonnes (1.42 million tonnes) in April 2019. Urea sales grew by 36.2% in April 2020 over the corresponding month last year. This year's rabi- harvest, despite some initial hiccups, is also nearly complete. As reported by the state governments, about 98%-99% of wheat crop has been harvested in Madhya Pradesh, 88%-90% in Rajasthan and 75%-78% in Uttar Pradesh. As an outcome, the government is estimating a record 106.5 million tonnes of wheat production in the current year. Additionally, with the decent monsoon, paddy sowing acreage is estimated to go up by 27% compared to the last season at 32.58 lakh hectares (3.26 million hectares), during the ensuing kharif season. All these signs point to the resilience of India's agricultural industry and its close association with agrochemicals.
While this may seem counterintuitive compared to other sectors, China's example is worth considering. China's experience during SARS shows that the agrochemicals sector saw a short dip in growth initially, but fully recovered within two quarters. More recently, we have seen that agrochemical stocks have been more resilient than the overall index. While the Shanghai Stock Exchange has been largely flat at -1% since December 2019, agrochemical stocks have increased in value by about 3.6% as of May 4. The Covid-19 pandemic had Chinese agrochemical stock prices fall by almost 20% but have now recovered to pre-Covid levels. This is clearly a harbinger of good news for the Indian agrochemicals sector as well, which should see a strong recovery from the crisis after a short-term impact. Signs of improvement have already started to show in the Indian context with stocks of major agriculture-related firms showing a sharp increase after government's policy boost. Disbursement of subsidies to farmers worth Rs.18,000 crore under the PM Kisan Samman Nidhi (PM-KISAN) will improve liquidity for farmers and therefore the value chain.
In addition, farmers' incomes will definitely get a boost with the government's efforts to ensure a timely rabi-harvest, vigorous drive by state-led procurement agencies like National Agricultural Cooperative Marketing Federation of India (NAFED) and Food Corporation of India (FCI) to procure rabi-harvest of food grain, cereals and oilseeds from across the country. Promise of a good 'on-track' monsoon should also ensure strong domestic demand, with limited Covid-19 impact.
However, there may be some challenges on the supply side in terms of availability and cost of raw materials, packing/packaging materials as well as availability of labour for manufacturing to commence. Issues like availability of warehouses and trucks will also be crucial. Given the government's support to the agriculture value chain, these issues are unlikely to make any significant dent in meeting the required demand. That being said, in a scenario where Covid-19 cases increase and restrictions are applied again, supply constraints could become much more crucial.
For the export market as well, similar demand and supply side forces are at play. Demand remains very robust given the need for global food security. In fact, demand for some specific agrochemical products have increased as buyers are trying to shift their sourcing away from China. Orders are coming in from key international markets like Brazil, Japan, the U.S. etc., which have neither the expertise of producing such a wide array of agrochemicals nor the capital for capacity expansion of their own plants, given the inherent cost advantages of China and India. Therefore, only a marginal revenue impact for the export segment. In India, supply side challenges continue to rise owing to local logistics issues. Major ports like Hazira, Dahej, Pipavav etc., are operating at partial capacity, with lesser trucks and labour shortages choking the ports due to slow evacuation of containers even though they are labelled as essential services. However, this situation is improving on a day-to-day basis. Any further downside will be largely dependent on how quickly individual firms are able to address their supply chain bottlenecks. While the impact on agrochemical companies seems to be limited compared to other industries, the industry needs to be prepared for any eventuality. Despite the optimism, Indian agro hem players, both large and small, need to do four things right: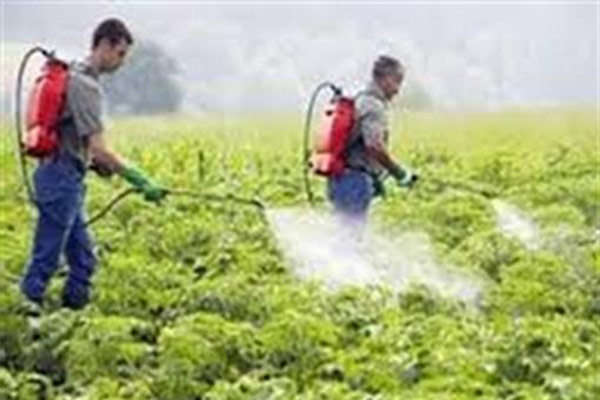 Manage liquidity tightly:
Firms must focus on collections with detailed customer-wise tracking which will be critical to ensure that sufficient working capital is available to support the upcoming season. Additionally, it is important to work with suppliers to optimise payment terms to help improve the working capital flow.
Avoid or delay discretionary cost: Costs need to be controlled on a war footing. All discretionary costs, for example sales promotions, field assistants, discount schemes, sponsorships travel and training will need to be avoided or delayed, and additional costs like new manpower should be carefully evaluated.
Proactively manage supply side constraints: Enormous focus will be required to mitigate supply side constraints like availability of truckers and ports, raw materials availability and pricing, and warehousing capacity to ensure that the right product reaches the right location.
Engage deeply with customers: Despite the strong demand, it will be crucial for firms to follow up adequately to secure volumes from customers. Given the robust competition, customer engagement and service levels will be key to success. This will require creative methods such as digital engagements with the farmer and devising channels which may not have been used in the past.
Indian Agrochemicals Market:
Increasing population, decreasing per capita availability of arable land & focus on increasing agricultural yield are major factors driving the India's agrochemical market. Growing demand for food grains, need for increased land productivity, government is encouraging the use of the decontrolled fertilizers, new policies are launched to encourage maximum production of fertilizers are major growth factors of India agrochemical market. Whereas shrinking farm land, increased organic farming practices limits the market. Farmers are also investing more in seed treatment agrochemicals that help ensure disease resistance along with better and more uniform germination thereby gaining growth to market. Indian agriculture sector is currently facing critical challenges like reduction in arable land, decreasing farm size, increasing pest attacks and low per hectare yield position which is being positively impacting on the India's agrochemical market. Insecticides segment held around 55 % share followed by fungicides and herbicides contributing 18 % and 16 % share of the agrochemicals market in India. India's capability in low cost manufacturing, the availability of technically trained resources, seasonal domestic demand, overcapacity, better price realization, and a strong presence in generic pesticide manufacturing are the major factor boosting the insecticide segment growth. Cereals and pulses, fruits and vegetables are estimated to grow at 2 % per annum, and 4 % per annum contribute to the overall agricultural growth. Cereal & grains is forecasted to dominate throughout the forecast period.
Cereal & grains are traditional diets of Indian population. Total food grain production in the country is expected to reach record 277.49 million tonnes. Vegetable & fruits being second largest segment is analysed to gain growth in future years. Demand for processed food rising with growing disposable income, urbanization, young population and nuclear families. The objective of the report is to present a comprehensive assessment of the market and contains thoughtful insights, facts, historical data, industry-validated market data and projections with a suitable set of assumptions and methodology. Scope of the India Agrochemical Market, by Product include Insecticides, Herbicides, Fungicides and Bio-pesticides. India Agrochemical Market, by Application include Cereals & Grains, Vegetables & Fruits, Oilseed & Pulses and Others.
With the growing global populations constantly challenging food production, agrochemicals offer means towards meeting the challenge of more food, less land. The role of agrochemicals are not limited to protection from pests and diseases that threaten our food supply; they help in yield enhancement as well.
The agrochemicals industry has played a great role since first green revolution to transform India's ship-to mouth economy to a farm-to ship economy. At an estimated size of 2.8 Billion USD in 2019, Indian agrochemicals is the second largest and a fast-growing segment in the Indian agri-input industry.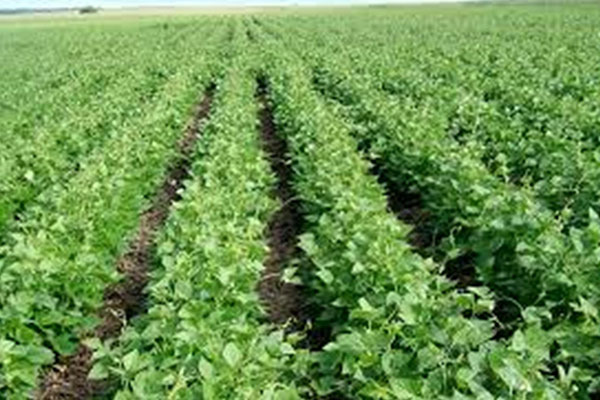 Agrochemicals:
Vision of $ 5 Trillion economy by 2025
Use of agrochemicals contributes not only to healthy growth of crops but also to improved farm work efficiency and stable supply of tasty agricultural produce. The onset of agrochemicals era transformed Indian agriculture from food deficient to food surplus country. Going ahead, increase in agricultural yields itself will contribute 60% towards the vision of doubling farmer income by 2025 (NITI Aayog). Doubling of farmer income will result in a significant increase in rural disposable income and hence spending, which is integral to push economic growth.Also, exports of agrochemicals in India have been growing at a CAGR of 12.8% during 2014-18. Furthermore,agrochemicals worth USD 4.1 Billion USD will be off patent by 2020, which will further boost Indian generic agrochemical production ability. Therefore, agrochemicals industry, through increase in yields and contribution to exports will play a major role in achieving the vision of 5 Trillion USD economy.
Advantages of agrochemicals:
The incidence of pesticide-related health problems is low. When the Centres for Disease Control investigated the health effects of widespread spraying to control mosquitoes carrying the West Nile virus during 1999-2002, they found only two cases of definite health impacts and 25 probable cases.Agrochemicals help defend against the spread of disease. DDT, which many governments banned after the publication of Silent Spring, had been used to control the spread of malaria, which now kills more than 1 million people annually. Agrochemicals enable farmers to grow more crops per acre for longer periods, increasing global food supply. Russian farmers have increased marketable yields on apple orchards by as much as 90 percent after beginning pesticide applications. In Zimbabwe, farmers were able to grow tomatoes during rainy seasons by using fungicides. The use of pesticides actually has had environmental benefits. Because pesticides allow farmers to grow more per acre, less land is needed by the agricultural industry to supply the global market. The rate of deforestation is now declining, and reforestation has begun in several countries.
Government Initiatives-
Some of the recent major Government initiatives in the sector are as follows:
In May 2019, NABARD announced an investment of Rs 700 crore (US$ 100 million) venture capital fund for equity investment in agriculture and rural-focused start-ups
Under Union Budget 2019-20, Pradhan Mantri Samman Nidhi Yojana was introduced where a minimum fixed pension of Rs 3000 (US$ 42.92) was to be provided to the eligible small and marginal farmers, subject to certain exclusion clauses, on attaining the age of 60 years.
The Government of India came out with Transport and Marketing Assistance (TMA) scheme to provide financial assistance for transport and marketing of agriculture products in order to boost agriculture exports.
The Agriculture Export Policy, 2018 was approved by the Government of India in December 2018. The new policy aimed to increase India's agricultural export to US$ 60 billion by 2022 and US$ 100 billion in the next few years with a stable trade policy regime.
The Government of India is going to provide Rs 2,000 crore (US$ 306.29 million) for computerization of Primary Agricultural Credit Society (PACS) to ensure cooperatives are benefitted through digital technology.
The Government of India launched the Pradhan Mantri Krishi Sinchai Yojana (PMKSY) with an investment of Rs 50,000 crore (US$ 7.7 billion) aimed at development of irrigation sources for providing a permanent solution from drought.
Government plans to triple the capacity of food processing sector in India from the current 10 per cent of agriculture produce and has also committed Rs 6,000 crore (US$ 936.38 billion) as investments for mega food parks in the country, as a part of the Scheme for Agro-Marine Processing and Development of Agro-Processing Clusters (SAMPADA).
The Government of India has allowed 100 per cent FDI in marketing of food products and in food product E-commerce under the automatic route.
Importance of Crop Protection Products in Indian Agriculture
Chemical crop protection products, commonly referred to as pesticides or agrochemical products, play a vital role in controlling the pests and diseases that infect, consume or damage crops thereby significantly reducing the quantity and quality of food production, while the benefits of agricultural innovation goes to farmers and consumers. Chemical crop protection products or "pesticides" help control insects, diseases, weeds, fungi and other undesirable pests. It is estimated that annual crop losses could double without the use of crop protection products. Based on the type of pesticide, the pesticide market is classified into fungicides, herbicides, insecticides, and others. On the basis of the type of crop, the pesticides market has been categorized into rice, cereals, fruits, rice, corn, nuts, soybean, cotton, vegetables, and others. The pesticides market will witness robust growth in the vegetables, fruits, and nuts segment. Synthetic pesticides have been extensively used in the country for alleviating the estimated 45% gross loss of crops due to infestation of pests and diseases.
In response to a query from the Parliamentary Standing Committee on the extent to which agriculture production has increased by the use of pesticides, the Department of Chemicals and Petrochemicals in its written reply stated that: Every year in India, pests and diseases eat away, on an average, 20-30% of food, worth about Rs. 45000 crore, produced by the farmers. World over, the damage by fungi to rice, wheat and maize alone costs $60 billion per year and the Fungal diseases destroy 125 million tonnes of rice, wheat, maize, potatoes and soybeans each year. Stemming fungal diseases alone in the world's five most important crops could feed more than 600 million people. It is, therefore, essential to control the pests and diseases through Primary Plant Protection for providing sufficient food security to the growing population of the country. "Green Revolution" during the 1960s and 1970s, has considerably increased the crop production and made India self-sufficient in food. It is mentioned that apart from High Yielding Seeds, chemical fertilizers, irrigation; pesticides played a very important role in enabling the Green Revolution. However, it is difficult to segregate the contribution, exclusively made by pesticides. Availability of safe & effective pesticides and their judicious use by the farming community is critical to a sustained increase in agricultural production and 8 productivity. Pesticides are also useful in health programmes for controlling vectors, responsible for diseases like malaria.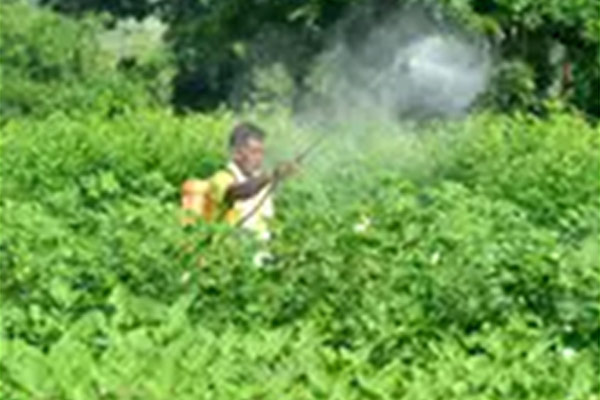 Government Regulations and Registrations
Pesticides is a deregulated sector. The country is by and large self- sufficient in the production of technical pesticides and their formulations. India is a net exporter of pesticides. The pesticides industry is governed by the provisions of the Insecticide Act, 1968 which is administered through the Department of Agriculture and Cooperation, Ministry of Agriculture. Central Insecticides Board and the Registration Committee are the agencies under the Department to regulate the manufacture, distribution, export, import, ban and usage of pesticides. Insecticide Act is enforced by the State Governments. The Department of Chemicals and Petrochemicals plays the role of a facilitator for the growth of the Industry.
With a view to prevent risk to human health, animals and environment, the manufacture, import, sale, transportation, distribution and use of pesticides are governed under the provisions of the Insecticide Act, 1968, which is administered through Ministry of Agriculture, Department of Agriculture and Cooperation (DAC) and not by Department of Chemicals and Petrochemicals. The other vital issues of pesticides industry such as prevention of use of spurious pesticides, quality standards, testing, review of use of pesticides, to create awareness about judicious use of pesticides among the farmer community are also looked after by the DAC. Challenges Faced by the Industry
Time bound grant of licences, grant of registration for new pesticides molecules, accreditation of private laboratories to function as Central Pesticide Laboratories (CPL), elaborate procedure for withdrawal of pesticide samples and making punishments more stringent for misbranded, sub-standard and spurious pesticides are the main concerns of this segment. All these issues are dealt with by Department of Agriculture & Cooperation.
Importance of the Pesticides Management Bill
According to the Department of Chemicals and Petrochemicals, the Department of Agriculture and Cooperation is in the process of amending the Insecticides Act, 1968, to be replaced by Pesticides Management Act (PM Act). Some major concerns, for redressal are revision of definition of pesticides to cover all substances intended to be used as pesticides, Provision for suspension and/or cancellation of registration to empower the Registration Committee (RC) to suspend and/or cancel registration, Provision for data protection to encourage faster introduction of new pesticide molecules for the benefit of the farming community, Provision for registration of pesticides only after fixation of tolerance limits (Maximum Residue Limits) under Food Safety & Standards Act, 2006 for monitoring pesticide residues on the crops on the pests of which it is intended to be used, Provision for restricted movement of pesticides, registered only for the purpose of export, Provision for improvement in the licensing procedure, No 'Stop Sale' of pesticides by Pesticide Inspectors without permission of a Magistrate, Powers of Pesticide Inspectors to Customs Officers for checking illegal imports of pesticides; Clarity in the procedure for sampling and testing of samples for monitoring quality of pesticides, Mandatory accreditation of laboratories testing pesticides for monitoring their quality, Classification of offences and provision of penalties commensurate with the gravity of offence, Provision for 'Compensation' in case a pesticide fails to perform. And provision for time-bound disposal of obsolete pesticides.
Advent of Pesticides in farming
Since the discovery of DDT in the 1940s, chemical pesticides were largely used in farming practices. The importance of pesticides for agriculture is enormous because they are considered as one of the major tools to protect crops and increase the yield. Today, the crop protection products sector is a fast developing industry, which is open to innovation. The pesticides market is also propelled by factors like growing population, and the need for minimizing crop damage. The opportunity lies in developing and executing innovative farming solutions that address the needs of the Indian farmer with very low landholding size, resources and knowhow available to him. India has to ensure food security for population of 1.21 billion while facing reduction in cultivable land resource. With increasing population, demand for food grains is increasing at a faster pace as compared to its production. This necessitates the use of pesticides or crop protection chemicals in a judicious manner within the confines of a regulatory framework of the country. The Asia-Pacific regions consumption and demand for pesticides is primed to witness fast growth on a global basis, with China and India taking clear lead in propelling this vital segment of crop protection products. Population statistics in the region have been responsible for maintaining adequacy in agricultural practices, ensuing in greater utilization of pesticides in areas that were ignored in the past. India's pesticides market is slated to post a volume CAGR of 8.9% and a value CAGR of 9.3%.
Growth drivers for Pesticides
Major factors driving growth for pesticides in India include greater demand for food grains, increasing awareness regarding loss of crops due to not using pesticides. Despite this, the Indian pesticides industry has had to confront numerous challenges, including high costs of research and development, threat posed by genetically modified seeds, requirement for efficient distribution systems, support for integrated pest management (IPM) and pervasiveness of counterfeit products. Primary opportunities offered include scope for increase in utilization, huge potential for exports and expiry of patents and expansion of product portfolios.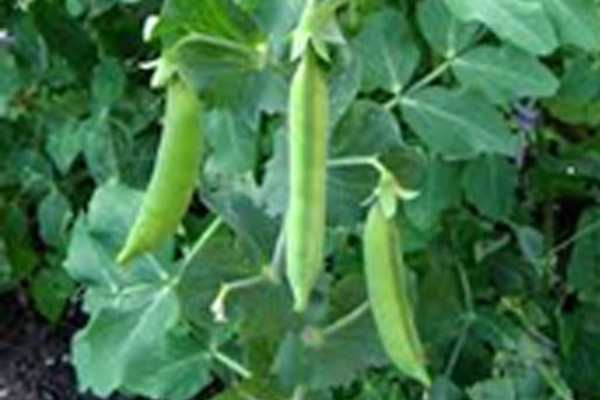 Crop Life India
Crop Life India is an association of technology driven crop science industry, committed to responsible crop care and crop production for the safe and sustainable development of Indian agriculture. It promotes the benefits and responsible usage of crop protection products, as well as sound science based regulatory system to protect people and the environment, timely access to crops, usage of new pesticides to support a sustainable agriculture system in India. It is a unit of Crop Life International, a global federation of the plant size industry in over 90 countries.Sharing the common goal of sustainable agriculture while augmenting farmers' welfare, Crop Life India partnered with the Department of Agriculture and Co-cooperation, Government of India, to launch the "Grow Safe Food campaign", in line with the country's efforts to improve agriculture production, quality food crops for a billion-plus population. The nation-wide initiative is aimed at promoting awareness and capability-building efforts such as hands-on training for farmers on the Responsible Use of chemicals, GAP (Good Agricultural Practices) and IPM (Integrated Pest Management) to improve the country's agriculture challenges on permissible usage of agriculture exports and technical barriers to trade.
The collaborator efforts of the campaign aims to educate farmers, agriculture extension workforce, Agri-input retailers, district a culture officials and NGOs, on the responsible use of chemicals, warehouse management for secured pesticide storage, awareness on counterfeit products, usage of Personal Protective Equipment (PPE) in fields.As an extension of its Stewardship efforts, Crop Life India piloted projects in three states covering the districts of East Godavari in Andhra Pradesh, Bharuch in Gujarat and East Champaran in Bihar, targeting around 6,000 farm families for the next two years. The awareness program for farmers include classroom and practical field training sessions with a curriculum of 16 elaborative modules covering IPM, role of beneficial insects including pollinators, judicious and responsible use of chemicals, secure storage of pesticides, impacts of counterfeit and illegal products, use of PPE (Personal Protective Equipment) such as masks and gloves, correct spraying techniques, maintaining sprayers and nozzles, and triple rinsing of used containers.Agri-input retailers being the source of information for farmers on pest and disease management, over 1.6 lakhs licensed dealers across the country have been issued advisories to create awareness on illegal and counterfeit products.
Why do Indian farmers need pesticides? Food crops must compete with 30,000 species of weeds, 3,000 species of nematodes and 10,000 species of plant-eating insects. We know that despite the use of modern crop protection products 20-40% of potential food production is still lost every year to pests. These losses can occur while the crop is growing in the field, when it is in storage and in the home. In short, an adequate, reliable food supply cannot be guaranteed without the use of crop protection products.
Chemical crop protection products, commonly referred to as pesticides or agrochemical products, play a vital role in controlling the pests and diseases that infect, consume or damage crops thereby significantly reducing the quantity and quality of food production, thereby the benefits of agricultural innovation goes to farmers and consumers. It is estimated that annual crop losses could double without the use of crop protection products. Agrochemicals, which form a major division of the chemical industries in India, refer to a broad range of pesticides, including insecticides, herbicides and fungicides. India is one of the largest producers of agrochemicals in the world. The domestic market is primarily driven by insecticides, followed by herbicides and fungicides. Low manufacturing costs and availability of process technologies attract multinational companies to form strategic alliances with agrochemical companies in India, resulting in transfer of technology and sharing of knowledge.
Herbicides Save crops by controlling weeds and unwanted vegetation, such as thistles and nettles.Fungicides Protect plants by combating harmful crop diseases, such as potato blight and reduce fungal toxins. Insecticides Safeguard crops by controlling insect pests, such as aphids and improve human health. Certain uses of Highly Hazardous Pesticides (HHPs) may be desirable when they benefit society by controlling pests that spread disease or threaten the food supply.
There is tremendous opportunity for the Indian Pesticide Industry to manufacture and introduce off patent products. However due to ambiguity in registration the progress of the industry has been on hold. With our huge talent pool of qualified Indian scientists and technicians, we should look at increasing investments and are well capable of introducing newer molecules. Ample opportunities are available for growth. Crop Life India has a long history of creating awareness and building capacity on sustainable practices among various stakeholders including farmers, agri-input retailers, agricultural extension staff and several NGOs. Through these initiatives, Crop Life India is demonstrating its sustained commitment to promote stewardship as the key driver for a resilient, sustainable and a profitable food and agribusiness sector in India. Crop Life India works in close coordination with Crop Life Asia & Crop Life International, the parent organisations, to drive programs on Stewardship, Regulatory, IPR-Data protection, Promotion of safe responsible & judicious use of CP products under IPM approach.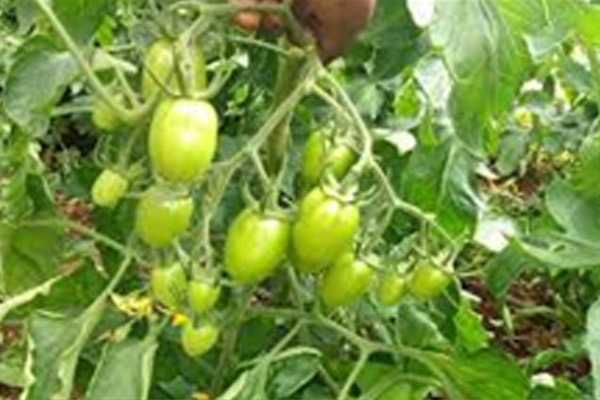 Industry Structure:
In India, there are about 125 technical grade manufacturers (10 multinationals), 800 formulators, over 145,000 distributors. 60 technical grade pesticides are being manufactured indigenously. Technical grade manufacturers sell high purity chemicals in bulk (generally in drums of 200-250 Kg) to formulators. Formulators, in turn, prepare formulations by adding inert carriers, solvents, surface active agents, deodorants etc. These formulations are packed for retail sale and bought by the farmers. The Indian agrochemicals market is characterized by low capacity utilization. The total installed capacity in FY09 was 146,000 tons and total production was 85,000 tons leading to a low capacity utilization of 58%. The industry suffers from high inventory (owing to seasonal & irregular demand on account of monsoons) and long credit periods to farmers, thus making operations 'working capital' intensive. India due to its inherent strength of low-cost manufacturing and qualified low-cost manpower is a net exporter of pesticides to countries such as USA and some European & African countries.
Key Segments:
Insecticides: Insecticides are used to ward off or kill insects. Consumption of insecticides for cotton has come down to 50% from 63% of total volume after introduction of BT cotton. Fungicides: Fungicides are used to control disease attacks on crops. The growing horticulture market in India owing to the government support has given a boost to fungicide usage.
Herbicides: Herbicides are the fastest growing segment of agrochemicals. Their main competition is cheap labour which is employed to manually pull out weeds. Sales are seasonal, owing to the fact that weeds flourish in damp, warm weather and die in cold spells. Bio-pesticides: Bio-pesticides are pesticides derived from natural substances like animals, plants, bacteria and certain minerals. Currently a small segment, bio pesticides market is expected to grow in the future owing to government support and increasing awareness about use of non-toxic, environment friendly pesticides. Others: Plant growth regulators, Nematocides, Rodenticides, Fumigants etc. Rodenticides and plant growth regulators are the stars of this segment.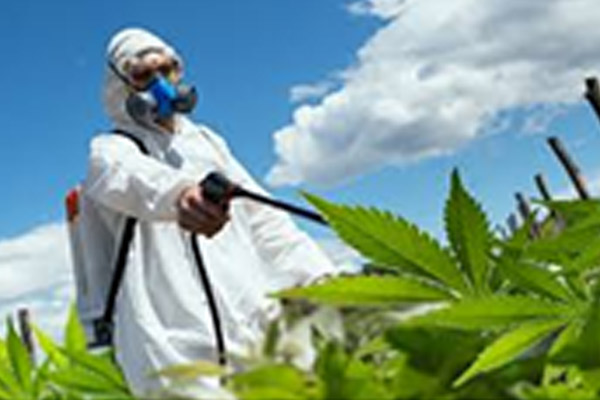 Market Trends:
Focus on developing environmentally safe pesticides by the industry as well as the Government. The Department of Chemicals has initiated a nationwide programme for "Development and production of neem products as Environment Friendly Pesticides" with financial assistance from United Nations Development Programme (UNDP). Focus by larger companies on brand building by conducting awareness camps for farmers and providing complete solutions. Increase in strategic alliances among large players for greater market reach and acquisitions of smaller companies globally to diversify product portfolio. For example: Rallis has a marketing alliance for key products with FMC, Dupont, Syngenta, Bayer and Nihon Nohayaku. In addition, UPL has had a series of small acquisitions globally to enter new geographies and gain product expertise. Technology Trends shows increased R&D expected for development of new molecules and low dosage, high potency molecules and focus on R&D in bio-pesticides segment with increasing preference for environmentally safe products in the market.
Key market drivers include:
1. Growth in demand for food grains: India has 16% of the world's population and less than 2% of the total landmass. Increasing population and high emphasis on achieving food grain self-sufficiency.
2. Limited farmland availability and growing exports: India has 190 Mn hectares of gross cultivated area and the scope for bringing new areas under cultivation is severely limited. Available arable land per capita has been reducing globally and is expected to reduce further. The pressure is therefore to increase yield per hectare which can be achieved through increased usage of agrochemicals.
3. Growth of horticulture & floriculture: Growing horticulture and floriculture industries will result in increasing demand for agrochemicals, especially fungicides.
4. Increasing awareness: As per Government of India estimates, total value of crops lost due to non-use of pesticides is around USD 17 Bn every year. Companies are increasingly training farmers regarding the right use of agrochemicals in terms of quantity to be used, the right application methodology and appropriate chemicals to be used for identified pest problems. With increasing awareness, the use of agrochemicals is expected to increase.
Key Challenges
1. High R&D costs: R&D to develop a new agrochemical molecule takes an average of 9 years and USD 180 Mn Indian companies typically have not focused on developing newer molecules and will face challenges in building these capabilities, while continuing to remain cost competitive.
2. Threat from Genetically Modified (GM) seeds: Genetically modified seeds possess self-immunity towards natural adversaries which have the potential to negatively impact the business of agrochemicals.
3. Need for efficient distribution systems: Since, the number of end users is large and widespread, effective distribution via retailers is essential to ensure product availability. Lately, companies have been directly dealing with retailers by cutting the distributor from the value chain thereby reducing distribution costs, educating retailers on product usage and offering competitive prices to farmers.
4. Support for Integrated Pest Management (IPM) & rising demand for organic farming: Promotion of IPM, zero budget farming and usage of bio-pesticides by Indian Government and NGOs is gaining momentum. With increasing demand for organic food, farmers in certain states like Karnataka have reduced chemical usage and have adopted organic farming. Agrochemical companies will have to tackle the rising environmental awareness and address concerns on negative impact of pesticide usage.
Key Opportunities:
1. Scope for increase in usage: With 35-40% of the total farmland under crop protection, there is a significant unserved market to tap into. By educating farmers and conducting special training programmes regarding the need to use agrochemicals, Indian companies can hope to increase pesticide consumption.
2. Huge export potential: The excess production capacity is a perfect opportunity to increase exports by utilizing India's low cost producer status.
3. Patent expiry: Many molecules are likely to go off patent throwing the market open for generic players. The total viable opportunity through patent expiry is estimated at over USD 3 Bn.
4. Product portfolio expansion: Threats like genetically modified seeds, Integrated Pest Management, organic farming etc. can be turned into opportunities if the industry re-orients itself to better address the needs of its consumers and broadens its product offering to include a range of agri-inputs.
Globalization of agrochemical industry has a huge impact on the Indian market. With the high rate of population growth, increasing the need for food production and economic growth, the market for agrochemicals gets pushed ahead. The ambitious project of food security can only be achieved through improved product performance and productivity with the scarce resources available. Land scarcity due to urbanization, soil degradation, water scarcity etc. makes it more essential for the farmers to use agrochemicals to sustain. Export potential and Integrated Farming Practices would provide future growth opportunities.
Road Ahead:
India is expected to achieve the ambitious goal of doubling farm income by 2022. The agriculture sector in India is expected to generate better momentum in the next few years due to increased investment in agricultural infrastructure such as irrigation facilities, warehousing and cold storage. Furthermore, the growing use of genetically modified crops will likely improve the yield for Indian farmers. India is expected to be self-sufficient in pulses in the coming few years due to concerted effort of scientists to get early maturing varieties of pulses and the increase in minimum support price.Going forward, the adoption of food safety and quality assurance mechanisms such as Total Quality Management (TQM) including ISO 9000, ISO 22000, Hazard Analysis and Critical Control Points (HACCP), Good Manufacturing Practices (GMP) and Good Hygienic Practices (GHP) by the food processing industry will offer several benefits. The agri export from India is likely to reach the target of US$ 60 billion by the year 2022.
SWOT ANALYSIS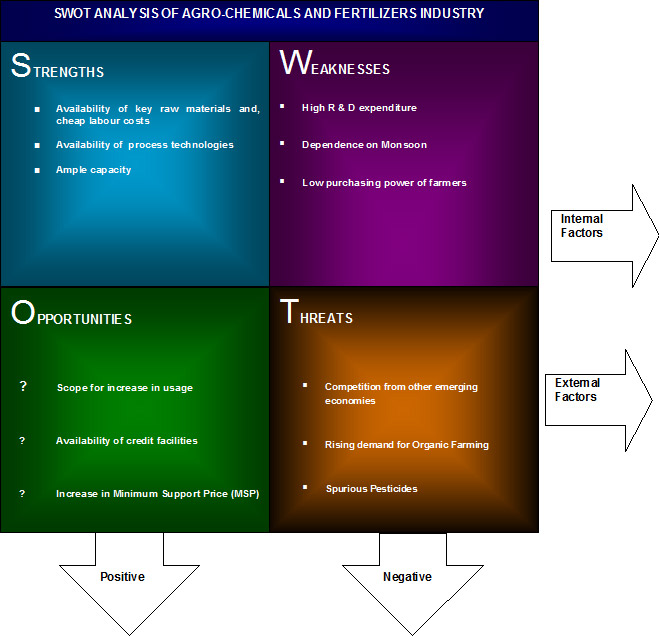 Start your Investment journey with us