The Importance of Pension in Retirement Planning

Date Published: March 11, 2022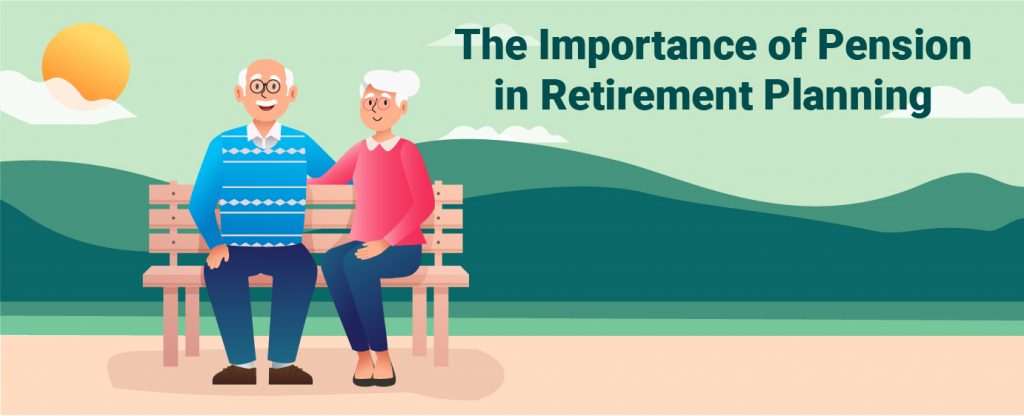 Retirement Planning signifies an individual making provisions for a consistent inflow of money to maintain expenses for time beyond working life.
Each individual has a limited work life period to generate income. The post retirement age is an important phase of life to live in self-dependency, dignity and self-respect. Increased life expectancy coupled with inflation impacts cost of living including health care expenses and travelling experiences, which are some of the basic economic incidentals of living long. Gone are the days where one could enjoy financial support during retirement life as it was available in an Indian joint family system.
Financial independence during retirement life can be obtained from various retirement plans i.e. from existing and established businesses with substantial income generation, rent from owned property, interest generated from fixed financial investments and pension etc. However, we need to understand that pension scheme is the most reliable and assured income during retirement life other than any alternative financial investment. We also need to keep in mind that pension scheme does not require any efforts or costs unlike energies required for managing business, decision making, portfolio reinvestment or maintenance of property etc. Therefore, enrollment for pension scheme is vital while planning for retirement.
If you wish to retire with a secured pension plan, the National Pension System (NPS) Scheme is the most suitable scheme to join at the earliest. The earlier you join, the better your reap. Time only adds value to the power of accumulation. Attractive features such as low cost, an efficient return and regulated pension scheme with special tax saving benefits makes NPS the most appropriate retirement planning tool.
You may Enroll for NPS scheme for Worry Free Retirement with StockHolding and NPS related services.
Start your Investment journey with us